Analysing the movement of the entire body is a must if you want to get to the core of the presenting complaint. At Sense Podiatry we analyse your standing posture, walking posture and running Gait.
This provides us with detailed information to make an informed diagnosis and apply the most appropriate treatment plan to help you return to your healthy self sooner.
Injury can often be contributed to by 'trigger points' in muscles. Dry Needling is often used as an adjunct with other treatments where indicated. Ryan is experienced in dry needling of the lower limb.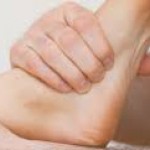 There are 26 bones in the feet, with a whole lot of joints. Often these joints can become 'stiff' and may contribute to conditions such as plantar fasciitis (heel pain), achilles tendonosis or chronic painful feet to name a few. Ryan is experienced in lower limb mobilisation/manipulation that encourages the joints to be less restricted in their natural movements. This treatment usually involves strengthening of the muscles within the feet to encourage to use it's own resources.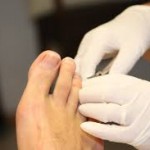 Often hard skin (callus or corns) can create painful feet and need to be treated by a podiatrist. Curved or thickened nails, which are difficult to treat yourself should also be seen to by a podiatrist. Plantar warts should also be treated by a podiatrist as we use techniques that minimise harm to your skin. A general foot check up is also recommended as you only have 2.
Nail care (ingrown, thickened, curved)
Treatment of pressure areas (callus and corns)
Plantar warts
Cracked heels
Diabetes foot assessments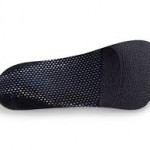 Orthotic therapy is used to correct any abnormal movements within the foot. A full assessment is undertaken to determine whether an orthotic device will be of assistance. A pre-fabricated or custom made orthotic will be prescribed when indicated.
Injury can often be related to the way your body is moving during activity. Often a simple adjustment in technique or treating muscle weakness can aid in injury management and prevention of future issues.
Ingrown toe nails can be extremely painful and often surgery is needed to remove an edge of the offending nail. A full assessment is required to ascertain whether the procedure is required and is performed in the podiatry rooms. You can usually be back into closed in shoes within 2-3 days after the procedure.
Other Services
Hicaps for instant health fund rebates
Medicare referrals accepted and BULK billed (GP referral required)
DVA referral accepted (GP referral required)
Modern clinic
Convenient parking